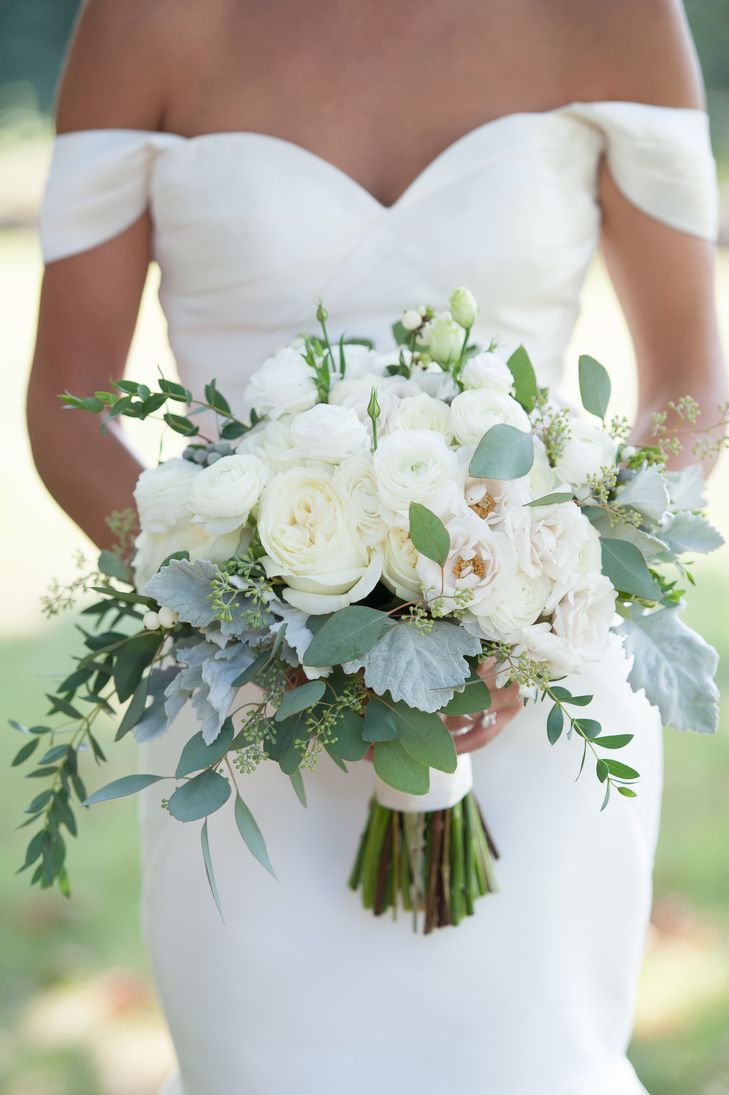 COVID and how it Bullied 2020 Brides!
As the COVID19 pandemic took over our world in 2020, it also drastically altered a lot of wedding dreams & plans. Downsizing your wedding to only include your nearest & dearest added an extra layer of frustration. At Panda we know that planning a wedding is challenging without the added layer of health risks to our loved ones.
What hasn't changed is the goal of every bride to see her dream come to life. Having her favorite flowers on one of the biggest days of her life will never change. We're here to help make that happen! And, no matter the size of the budget, we can design something beautiful for your big day. Having a florist in Calgary that truly listens to what you want and how those wants need to manifest financially, is our goal.
Choosing Wedding Flowers Amidst COVID19

Floral selection for your big day can be overwhelming. There are many stems to choose from and understanding what's in season and how much they will cost is our lane. We understand how our industry works and how and when the flowers get from the dirt at the farm to the clean water in our stores. COVID or note, these things remain true and constant.
The pandemic has caused challenges at the grower farms just as it has for our local businesses. Lockdowns, employee shortages for both planting and harvesting, transportation issues, etc continue to be challenging for our suppliers. But rest assured, we're connected to the right people to get answers on product availability.
Determine your Budget

Your budget remains important. Decide how much you want to spend on your florals and we will work within it. Our simple explanation is this: each stem of flower and stem of greenery has a dollar value. As a further example, carnations may be approx $2-$3, roses approx $5-$15 and hydrangea approx $12-15. (all pricing remains based on product availability and is subject to change based on crop availability from the farm - "supply"- and how many brides have requested this stem - "demand". So pricing for a bouquet of 5 stems of hydrangea would obviously not work if you have a budget that accommodates 5 stems of carnations. Perhaps an over simplified example, but you get it! It's our job to understand your budget and work within it by suggesting stems that will work best and look gorgeous.
On a fun note, I like to talk about carnations. Carnations to the flower industry are like french fries to the fast food industry. You just gotta have them. Over time, carnations have changed and there are so very many varieties and hybrids of carnations. Adding them to a wedding can be a cost effective measure that is usually unnoticed by anyone other than the florist....
Hiring a Wedding Florist

A wedding florist takes care of your flowers. They can assist you with designing floral pieces to bring it all together: ceremony to reception!
Working with a florist that listens to your vision and understands your budget is very important. Meet with them, have a chat with them and listen to the conversation. Are you understood? Are you important to them? Did they give you their undivided attention - for free! These things are important. Of course, checking google ratings will also give you an idea of their professionalism and talent.